About Sobha Limited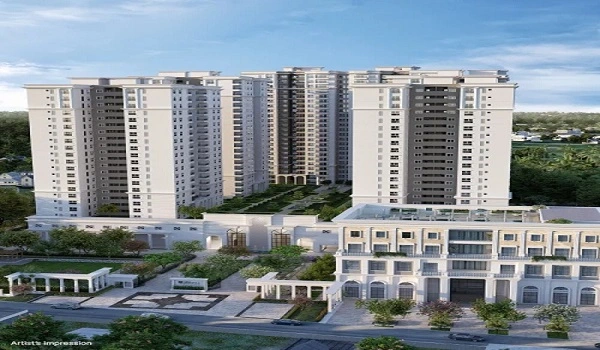 Sobha Limited, founded in 1995, has become a highly respected name in India's real estate sector. With a stellar track record, the company is renowned for its unwavering commitment to design and engineering excellence. This commitment is reflected in the numerous outstanding projects it has completed over the years.
One of Sobha Developer's standout features is its meticulous attention to detail across all aspects of its projects. This meticulousness has earned the company a reputation for delivering quality and innovative developments. They have successfully undertaken projects for some of the nation's most prestigious corporations, further solidifying their credibility.
Sobha Developers' reach extends across 13 states in India, showcasing its nationwide presence. With an impressive portfolio of 95 developments and 253 contractual projects, they have covered a vast area totaling 65.83 million square feet. The company is actively working on 50 housing projects, underscoring its commitment to meeting the ever-growing demand for high-quality residences.
Quality and innovation are at the core of Sobha Developers' philosophy. Their homes, designed by some of the brightest minds in the housing sector, offer spacious, well-designed, and well-lit living spaces. These homes cater to modern residents' desires for a comfortable and contemporary lifestyle.
Sobha Developers' unwavering dedication to quality sets it apart from its competitors. They adhere to transparent business practices and prioritize on-time project delivery. This commitment reflects the company's ethos of "passion at work," a principle that guides them in creating world-class products and quality.
Sobha Limited's founder, Mr. PNC Menon, has instilled a culture of quality and passion within the organization. Their track record of delivering award-winning properties across India speaks volumes about their reliability and trustworthiness. Sobha Developers has received numerous awards, including "Best Builder of the Year," "India's Top 10 Builders," and "Best Luxury Project" accolades.
Investing in Sobha Limited means aligning with a company that changes skylines and strives to provide intelligent, sustainable solutions in a rapidly urbanizing landscape. With a focus on innovation, technology, and creating value for all stakeholders, Sobha Limited remains dedicated to shaping urban spaces where people can live, work, and play smart.
Sobha Neopolis is the prelaunch apartment of Sobha Limited. This futuristic residential development is situated in Panathur, Whitefield, Bengaluru, spanning 26 acres and offering spacious 3 and 4 BHK apartments. It combines Greek architectural elements and features tranquil open areas, parks, and lakes. The apartment sizes range from 1630 sq ft to 2348 sq ft.