Sobha Neopolis 3BHK Price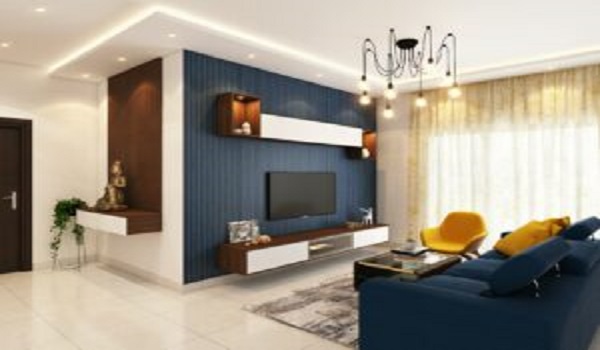 Sobha Neopolis is a luxurious residential project developed by Sobha Limited, one of India's leading real estate developers. Located in the heart of Bangalore, Sobha Neopolis offers a range of world-class amenities and features that fulfils the needs of modern living. The project comprises 3BHK apartments designed to provide residents comfort, style, and sophistication. The Sobha Neopolis 3BHK apartments are available in different configurations and sizes, ranging from 1560 sq. ft. to 1950 sq. ft. The prices of these apartments vary depending on the size, location, and amenities offered. As of 2021, the price of a 3BHK apartment in Sobha Neopolis starts from Rs. 1.8 crores and can go up to Rs. 2.5 crores. This article will discuss the Sobha Neopolis 3BHK price and the various factors that determine the price.
The area of the apartment is one of the most important factors that determine the price of the apartment. Sobha Neopolis is located in the bustling neighbourhood of Sarjapur Road in Bangalore, one of the city's most sought-after areas. The area is easily accessible to other areas of Bangalore, with good transport facilities and easy access to major highways. The project's proximity to schools, hospitals, shopping centers, and entertainment zones makes it ideal for a convenient and comfortable living experience. The amenities offered by Sobha Neopolis are also essential factors that predict the price of the 3BHK apartments. The project offers a range of world-class amenities such as a clubhouse, swimming pool, gymnasium, children's play area, landscaped gardens, and more. The apartments feature roomy balconies that provide expansive views of the surroundings and plenty of natural light and ventilation. The size of the apartment is another factor that determines the price. The 3BHK apartments in Sobha Neopolis are available in different sizes, ranging from 1560 sq. ft. to 1950 sq. ft. The larger apartments are priced higher than the smaller ones, as they offer more space and luxury features.
The brand value of Sobha Limited is also a factor that influences the price of the apartments. Sobha Limited is a well-known and reputed real estate developer in India with a strong track record of delivering high-quality projects that meet the expectations of its customers. The company is known for its attention to detail, quality construction, and timely delivery, which has earned it a loyal customer base over the years. The brand value of Sobha Limited adds to the premium pricing of Sobha Neopolis 3BHK apartments. Sobha Neopolis is a luxurious new development in one of the most promising locations in East Bangalore, a preferred residential zone with larger IT and business centers and a calm atmosphere. The area is well-connected to various amenities, including schools, universities, healthcare centers, malls, shopping hubs, theaters, and employment hubs. Investment options range from plots, independent houses, and villas to multi-story apartments. The location is also preferred for rental accommodation due to its proximity to employment hubs.
Sobha Neopolis offers a wide range of world-class amenities, ensuring the residents enjoy leisure and recreation. One of this place's main draws is Panathur Lake. Daily commuters will benefit from Bangalore Development Authority's future Peripheral Ring Road. The project includes a splendid clubhouse with a fully equipped gymnasium, a swimming pool for kids and adults, outdoor sporting courts, an indoor sports arena, and a separate children's play area. The property is surrounded by lush greenery, beautiful gardens, aromatic plants and flowers, and tree-lined pathways, creating an atmosphere of serenity and tranquility. If you want to buy a 3 BHK apartment in Bangalore, go for Sobha Neopolis. The exact Sobha Neopolis 3bhk price will be announced soon.
Sobha Limited Blogs