Sobha Neopolis Brochure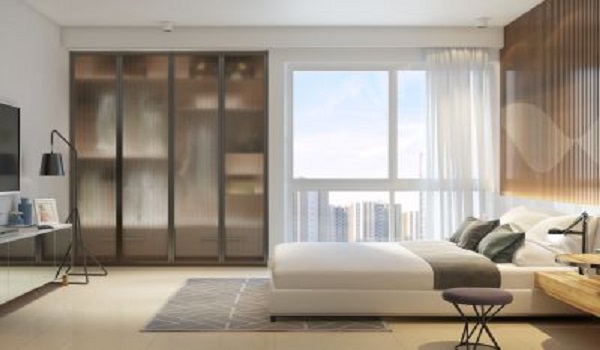 Welcome to Sobha Neopolis, a luxurious residential development located in the heart of Panathur Road, one of the most sought-after locations in Eastern Bangalore. Developed by Sobha Limited, one of India's most prominent real estate developers, Sobha Neopolis is a masterpiece of modern architecture and design, offering residents an exceptional living experience. The development comprises a single high-rise tower with 18 floors, offering 1600 apartments in a range of configurations from 850 Sq Ft to 1753 Sq Ft of usable area. The tower is spread across two basements and a ground floor, each apartment providing stunning views of the surrounding areas. Each apartment has been designed to offer unparalleled comfort and luxury, with features and amenities that cater to the demands of modern urban living.
Sobha Neopolis has been designed to offer residents the very best in terms of amenities and facilities. The development features a range of top-notch amenities, including a swimming pool, children's play area, tennis court, yoga and meditation hall, jogging path, AV room, spa, open gym, and more. These amenities are created to cater to the needs of residents of all ages, providing a comfortable and convenient living experience for everyone. One of the unique features of Sobha Neopolis is its prime location on Panathur Road. This location is ideal for those who work in the nearby IT hubs of Whitefield, Marathahalli, and Outer Ring Road. The development is close to all major transportation hubs, making it easy to access other parts of the city quickly. Panathur Road is also close to some of the city's best schools, colleges, hospitals, and shopping centers, providing residents with various convenient options for their daily needs.
Sobha Neopolis is a modern living space combining luxury, comfort, practicality, and convenience. The development features state-of-the-art security systems, including CCTV cameras and a 24/7 security team, ensuring the safety of residents at all times. The development also has a power backup system to ensure that residents are never left without power, even during power outages. Each apartment in Sobha Neopolis has been designed to offer a modern, luxurious living experience. The apartments are spacious and well-lit and feature large balconies with stunning views of the surrounding areas. The interiors are finished with the highest quality materials, including marble flooring and granite countertops. The apartments also feature modern, energy-efficient lighting systems, providing residents with a comfortable and eco-friendly environment.
Sobha Limited, the developer behind Sobha Neopolis, is known for its commitment to superior quality and attention to detail. The developer is renowned for creating some of India's most luxurious and well-designed residential developments, and Sobha Neopolis is no exception. The development has been designed to focus on sustainability, incorporating eco-friendly features and technologies, including rainwater harvesting systems, solar panels, and more. If you are looking for a luxurious, modern living space in one of the most sought-after locations in Bangalore, Sobha Neopolis is the perfect choice for you. With its exceptional amenities, stunning views, and top-notch security systems, this development offers residents a truly exceptional living experience. Don't miss this golden opportunity to own a piece of modern luxury in the heart of Eastern Bangalore.
Sobha Limited Blogs