Sobha Neopolis Launch Date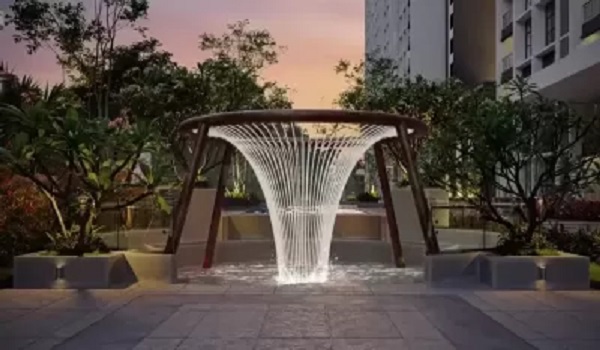 Sobha Neopolis is a luxurious residential property located on Panathur Road in Bangalore. The project is being developed by Sobha Limited, one of India's leading real estate developers known for their quality construction and timely delivery. Sobha Neopolis is designed to offer its residents a sophisticated and upscale living experience with world-class amenities and modern conveniences. This project features 2, 3, 3.5, and 4 BHK apartments, ranging from 850 to 1753 square feet. The apartments are designed with careful attention to detail and feature modern architecture and high-quality fittings and finishes. The Sobha Neopolis launch date will be revealed soon. One of the unique features of Sobha Neopolis is its location. Panathur Road is a prime residential area in Bangalore, with easy access to major employment hubs, shopping malls, and other important amenities. The area is known for its good infrastructure, excellent connectivity, and high-quality educational institutions.
Sobha Neopolis offers its residents a wide range of amenities and facilities, like a swimming pool, gymnasium, children's play area, indoor games room, landscaped gardens, and more. The project also features a well-equipped clubhouse perfect for socializing and entertaining guests. In terms of security, Sobha Neopolis has a state-of-the-art security system with 24/7 surveillance and monitoring. The project also features power backup and water supply to ensure uninterrupted services. Sobha Neopolis is designed with sustainability in mind and incorporates various eco-friendly features such as rainwater harvesting and waste management systems. The project also features beautiful landscaping and green spaces, making it an ideal home for nature lovers.
Sobha Limited is set to create another masterpiece with the launch of Sobha Neopolis in one of the most sought-after residential regions of Eastern Bangalore. It is located in the vibrant location of Panathur Road, famous for its proximity to IT hubs and other important localities of Bangalore. The project promises to provide significant returns on investments. Sobha Limited, known for its landmark developments across South India, has changed the skyline in Bangalore, Kerala, Delhi – NCR, Chennai, Coimbatore, Mysore, Pune, and many other cities. The company's philosophy of "Passion at Work" is evident in all its ventures, and it is committed to creating modern living spaces where people can play, work and live smart.
Sobha Neopolis will offer 1600 apartments with configurations varying from 850 Sq Ft - 1753 Sq Ft of usable area, spread across two basements, a ground floor, and 18 upper floors on a high-rise tower. The project boasts top-notch amenities and features like a swimming pool, children's play area, tennis court, yoga, meditation hall, jogging path, AV room, spa, open gym, and more. The residents will pay the maintenance costs entirely under the supervision of Sobha Limited authority. The model flats of Sobha Neopolis will be available soon for homebuyers to experience the joy of their living space. The project is located in one of the most promising locations of East Bangalore, a preferred residential zone with larger IT and business centers and a calm atmosphere. The area connects with schools, universities, healthcare centers, malls, shopping hubs, theaters, and employment hubs. Sobha Neopolis promises to be a quality masterpiece by Sobha Limited, offering luxurious and modern living spaces in one of the most sought-after locations of Eastern Bangalore. While the possession date of Sobha Neopolis has yet to be disclosed, the project is awaiting RERA approval. Once the RERA number gets generated, the Sobha Neopolis launch date will be announced.
Sobha Limited Blogs