Sobha Neopolis Flats for Sale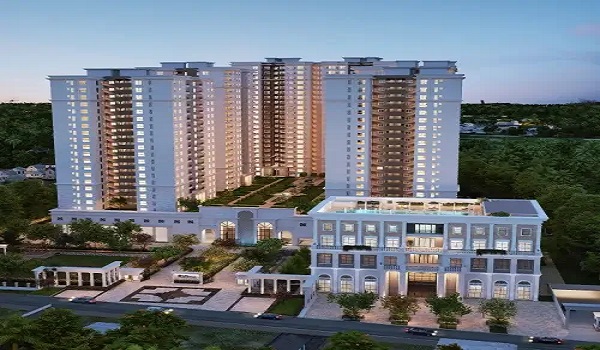 Sobha Limited, the top-notch realtor, developing remarkable properties for years in residential and commercial segments, is launching another luxurious residential enclave, Sobha Neopolis, in Panathur Road, East Bangalore. The stellar property is to be spread across a humongous 26.5 acres expanse with 2, 3, 3.5, and 4 bedroom sets of exquisite 1600 apartments in strategically spaced towers with 2B+G+18 floors. With a range of options to select from in prices, layouts, and usable area sizes starting from 850 sq. ft. to 1753 sq. ft., will be there with stunning architecture, specs, and interiors with abundant space, natural light, ventilation, and unrestricted views of the landscapes and scenics of the property premises. Set to be impeccably crafted for the privileged lot, thoughtfully designed property confines, with open spaces amid greenery, water bodies, and signature and curated recreational amenities, facilities, and conveniences, will enhance the overall experience of the residents entirely. The starting price of these exclusive residences is INR 1.44 crores. Currently, it is a pre-launch project, and further details about the property are awaited from the builder. Sobha Neopolis flats for sale will start soon with the builder opening the bookings, and being one of the coveted projects from the house of Sobha, it will sell out fast.
Sobha Neopolis is located in one of the developed and prime suburbs, Panathur Road, East Bangalore. A contemporary and efficient physical and social framework exists, and all the requisites for livelihood and lifestyle are easily available and accessible in and around the locality. The crucial areas like Whitefield, Electronic City, Sarjapur Road, Marathalli, Outer Ring Road, Varthur, etc., are close by. The road services are excellent, connecting the entire city, and the soon-to-commence ORR metro network will further smoothen the commute, with the nearest metro stations being hardly 1 km away. Panathur Lake and a few famous parks here are important places of attraction here. The key employment zones are within easy travel distance, and some of the stellar housing, like villas, apartments, and plots developed by the reputed realtors, are in the vicinity; education, healthcare, banking, shopping, entertainment, dining, hospitality, grooming, and sundry, i.e., the daily, emergency, and luxury needs are a part of the locality. Sobha Neopolis flats for sale will get a boost as the location is based on Panathur Road and is an ideal one for community living.
A modern-day and plush apartment from a top developer with imposing architecture, interiors, premises, facilities, features, amenities, etc., along with apt pricing at a popular suburb - Sobha Neopolis is just the kind of abode for the elites of today who desire classy and lavish spaces in their homes. With everything about the property being extremely positive, when the Sobha Neopolis flats will be open for sale, it will be a sought-after deal. Potential buyers have already started to explore the possibilities of buying a home here.
Sobha Limited Blogs